Children may join our Nursery from the age of 12 months until 3 years. The baby and toddler rooms, Acorns (12 months to 2 years) and Saplings (2 to 3 years), provide the perfect environment in which to gently prepare your child for life in the School and our small classes ensure that he or she receives personal attention at all times. Our well-equipped and comfortable Nursery is a fully integrated part of the School, giving your child the opportunity to benefit from the extensive range of facilities and specialist teaching which includes modern languages, music and PE.
Nursery sessions are extremely flexible and can be tailored to your child's individual needs. We provide year round wraparound care from 8am until 6pm for those families that require it. We require all children to attend for a minimum of 3 sessions and we also encourage children to start moving towards full time care by their final term in the Nursery, to help prepare them for their transition to the School.
Nursery Vouchers are accepted, and from the age of three children are eligible for the Early Years Funding scheme which provides funding for up to 15 hours of child care. For a full breakdown of our session times and costs, please go to the fees section.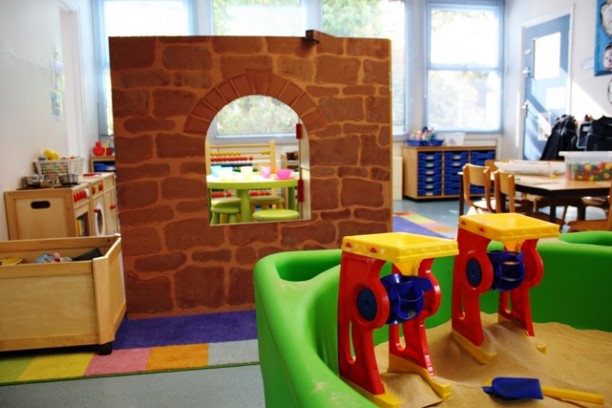 In December 2016, the Nursery was judged 'Outstanding' in all areas for the second inspection in a row. Only 15% of nurseries nationwide achieve outstanding in all aspects so we were delighted to be one of them.