Summer Production 2016 – the Magic of Space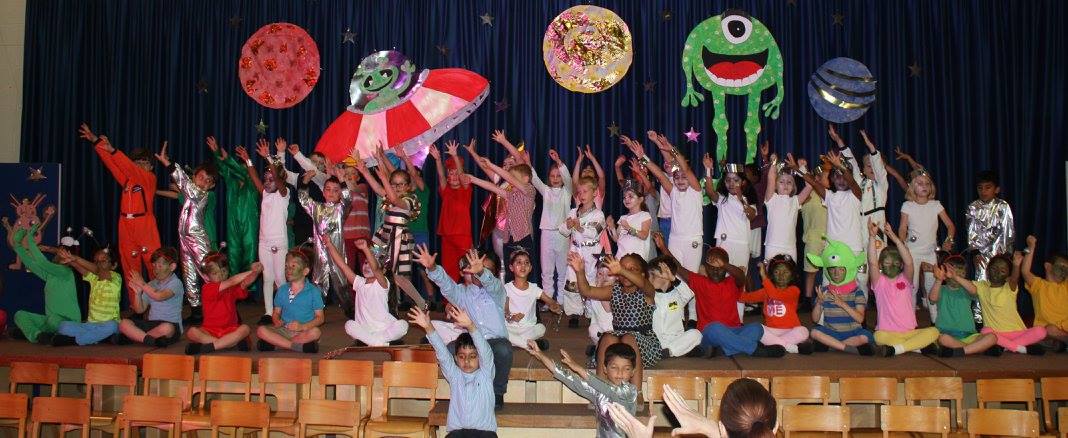 On Tuesday evening and Wednesday afternoon the children put on yet another spectacular production for family and friends. They rounded of their Space topic by performing as planets, aliens, stars and humans in The Magic of Space. As well as wonderful acting, singing and dancing there were some solo musical performances by some of our musicians.
Thanks to Miss Parsley and Mrs Phillips for creating such a fabulous show, Miss Magee for the wonderful sets and all the teaching staff for their help and support in putting the show together. and a massive round of applause to the children – you were out of this world!
Published on: 7th July 2016