Nursery Christmas Craft Morning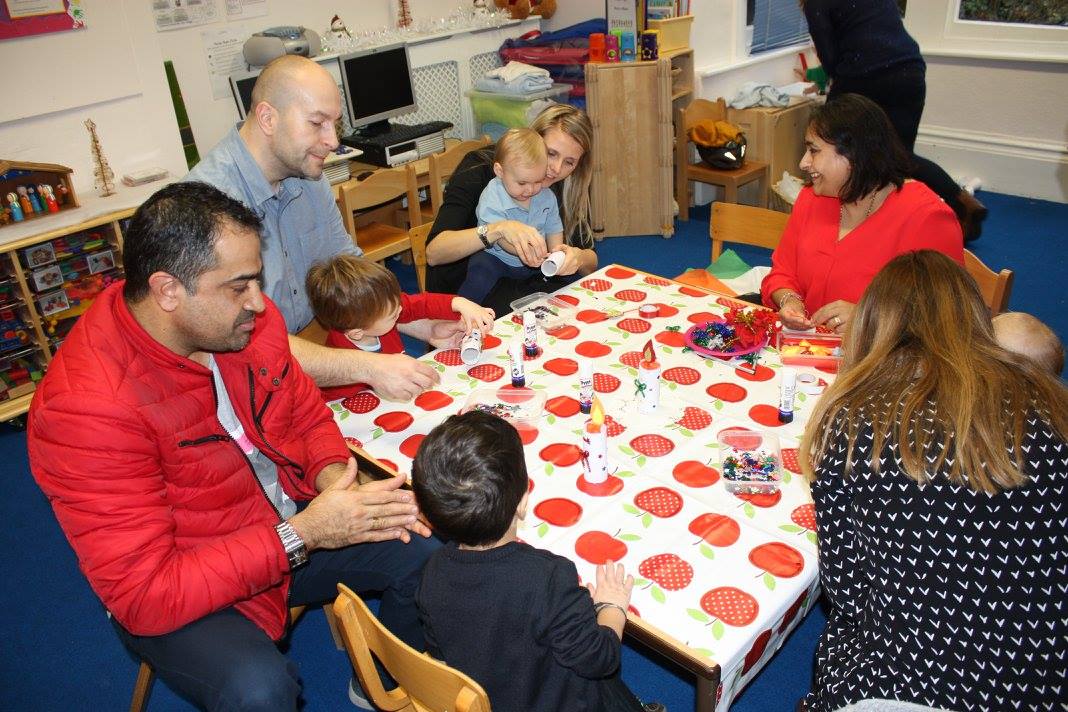 We've had a fabulously festive morning in Nursery today as we invited our Acorns & Saplings parents in for a Christmas Craft Morning.
There were lots of glittery things to make, a Christmas sing-song accompanied by Mrs Phillips, a wonderful array of Christmas treats to eat and even a surprise visit from Santa. All the children took home a box of things they had made, along with a present from Santa – and I'm sure their mums will be washing glitter out of their hair and clothes for days to come!
Huge thanks to Mrs Testa and her team for all their hard work organising the event and making it such a success. Thanks also to the kitchen staff for the mince pies and to Santa, for taking time out of his busy schedule to visit us – the children must have been *very* good
Published on: 9th December 2016